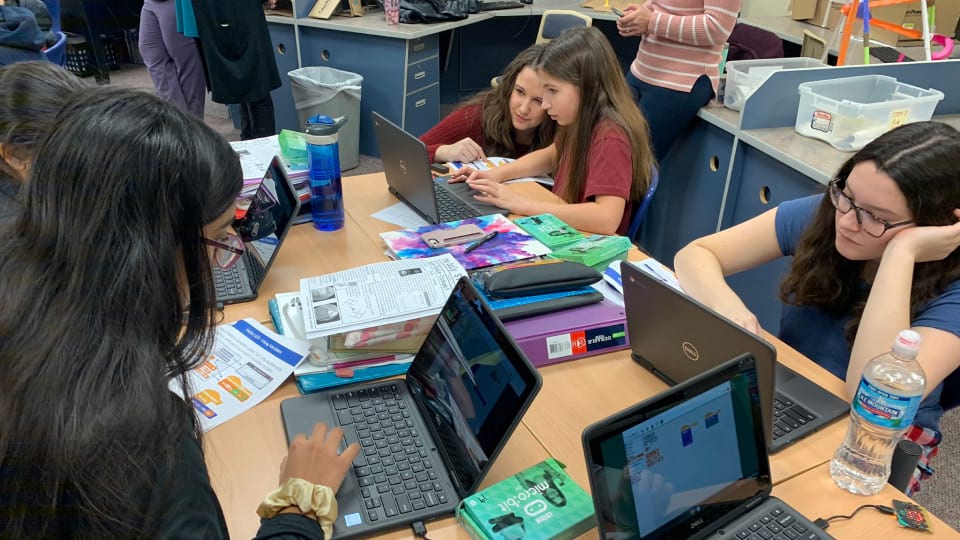 Activity cards present simple scripts that help users get started with an activity. They are designed to be printed two per page and folded in half to make a two-sided card. To make them last longer, the cards can be laminated or printed on card stock.
This page includes activity cards designed for beginners to advanced users, using different boards, and in various languages. Use the menus to explore!
Some of these cards have been contributed by MicroBlocks users. If you create a activity card, consider submitting it for possible inclusion in this collection.
We invite you to help translate these cards to your language.